Powerful Driver App
Drivers get real-time requests, detailed passenger info and communication tools right at their fingertips!

Easy To Use Dashboard
Configure your dispatching methods, manage accounts and employees across multiple bases.

White Label Apps
Fully white-labeled passenger and driver apps available. Pricing starts at $20 per driver per month.
LiveryDesk Features
Level the playing field by leveraging technology to gain a competitive advantage in the ever evolving transportation industry.
Upgrade you Taxi, Delivery or Service business to experience smoother operations and elevated customer experience.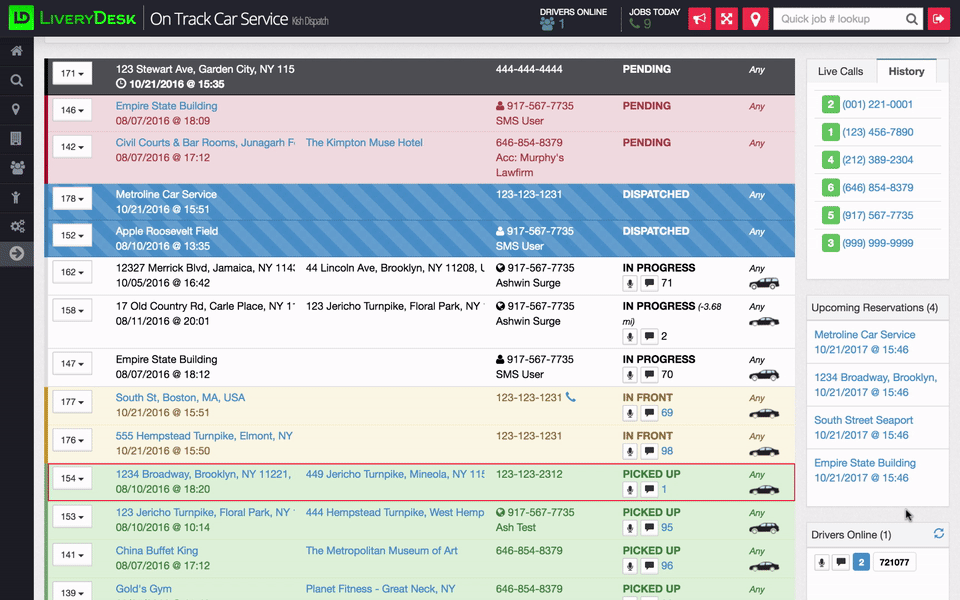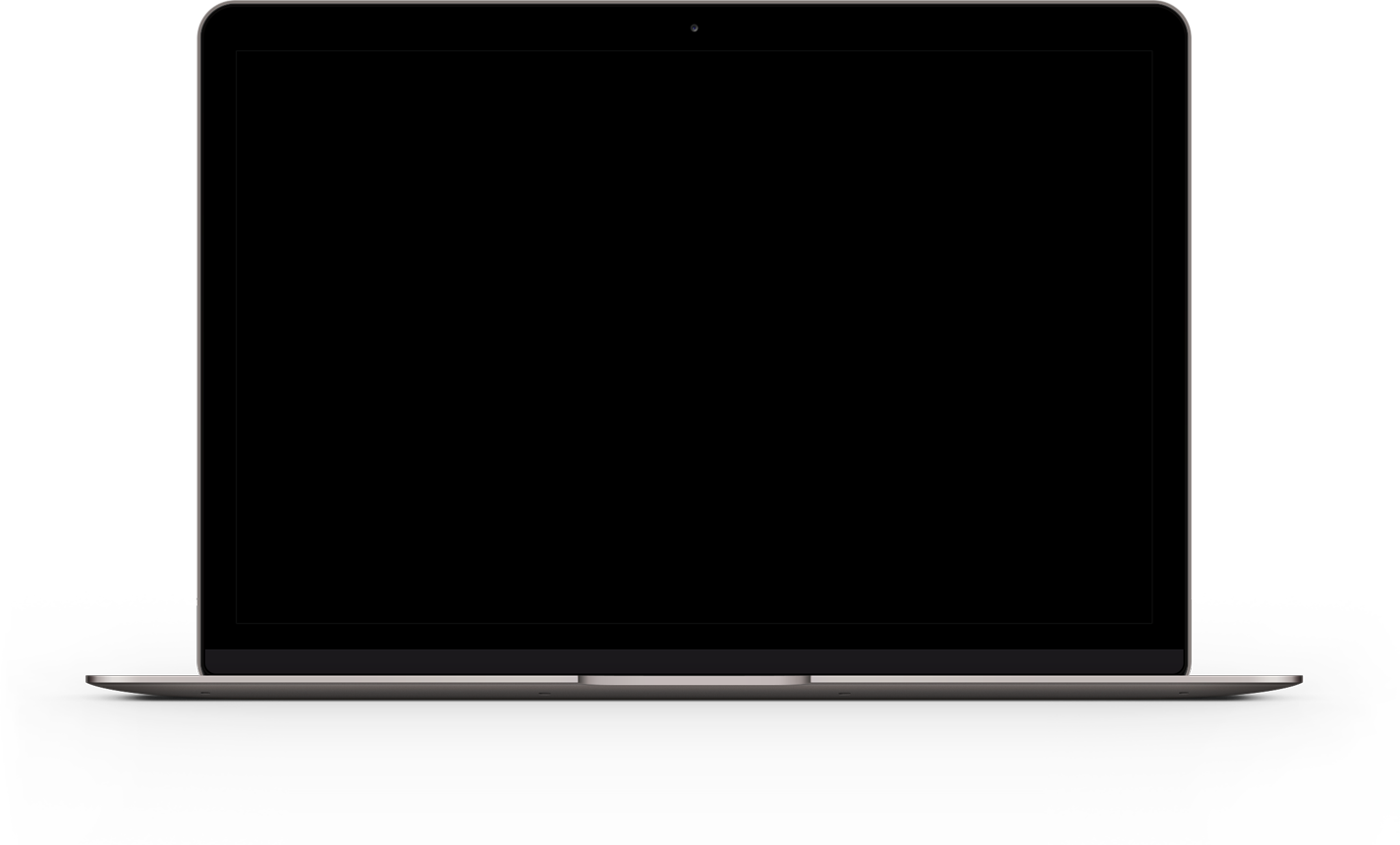 Everything in one place

Interactive Dashboard and Database in one easy package

Make informed business decisions

Readily available reporting on jobs, drivers, and accounts to empower your decision making

Visualize your business

Real-Time fleet tracking with heat map and traffic filters

Customization at your fingertips

Set your own dispatching methods, pricing and filters to run your business the way that works best for you

Simple and secure communication

Use instant messaging, 2-way radio or push notifications to communicate directly to your entire fleet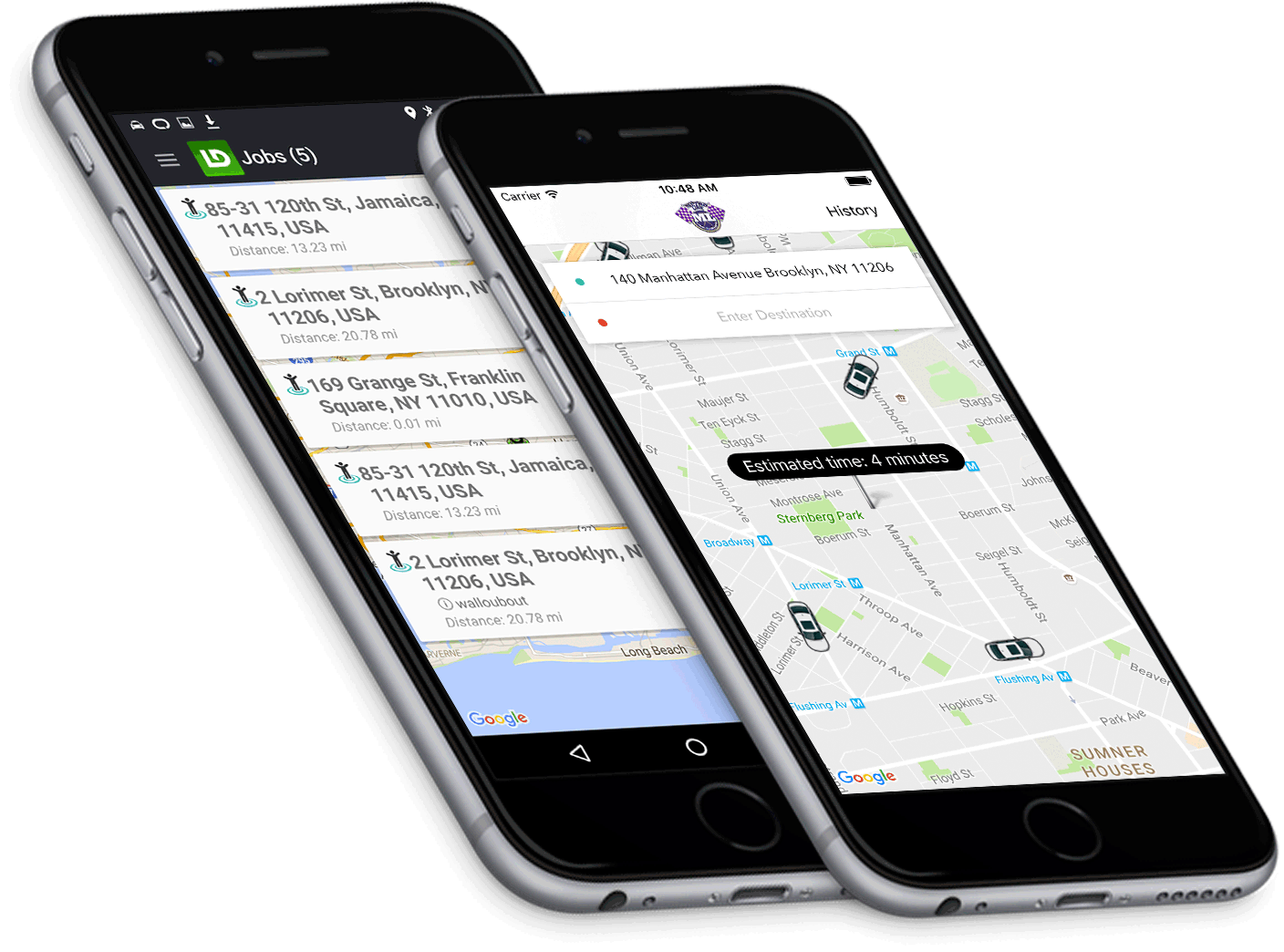 Give your Fleet the App Advantage
Provide your drivers with a simple interface to confirm fares, share pick up status and complete payments efficiently.

Give passengers the experience they've come to expect with a variety of booking options across multiple platforms. White label solutions provide personalized branding for your business.

Get for iPhone

Get for Android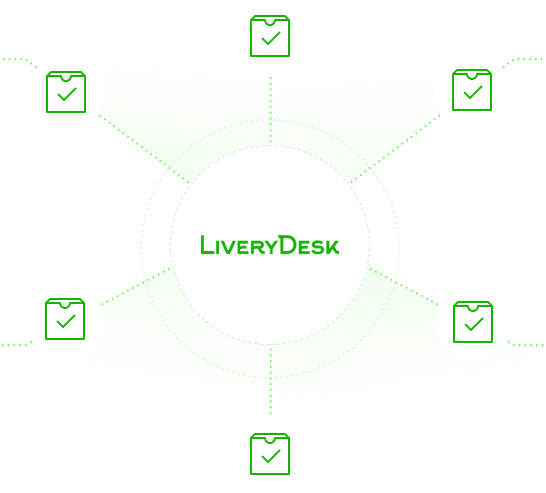 LiveryDesk Partner Network
LiveryDesk has been designed from the ground up to facilitate sharing between fleets.
Until now, ground transportation didn't have a standard sharing protocol.
We believe that the only way for fleets worldwide to compete against the major new industry players is to start working together.
By this, we mean sharing of drivers between fleets, sharing of dispatchers between fleets and sharing of bookings between fleets and aggregators.
Powerful Tools in One Easy Package
Simple, Affordable Pricing
With
1 driver

in your fleet
LiveryDesk is only

$20 per month.




Drag slider to calculate your price.
Additional charges may apply depending on setup requirements, branding, and commitment levels.